Conservation is our job and our passion
Both to fulfill our legal responsibilities and to create a more sustainable future for the communities we serve, Interstate MUD plays a lead role in conserving water in our area.
Our legal responsibility originated in efforts to combat subsidence (essentially sinking landmass) that historically affected the Houston area. In 1975, the State Legislature of Texas created the Harris Galveston Subsidence District I to curb subsidence as a result of ground water withdrawal.
Subsidence districts in the Houston area have the ability to create and enforce regulatory requirements in their respective areas. In the past few years, subsidence districts in concert with regional water authorities have enacted a groundwater reduction requirement to help convert water usage from ground water to surface water. This mandate requires MUDs either to create a Groundwater Reduction Plan (GRP) or to meet specific reduction goals of 30% by 2014, 60% by 2025, and 80% by 2035 (all in comparison to 2010 levels).
Interstate MUD has chosen to implement a variety of measures to comply with these requirements, including:
Preparation of a handy reference called Common Irrigation Issues & Recommendations

Preparation of a comprehensive LS/IR Water Conservation Manual

Irrigation Water Budgets

Professional computerized control and management of our green space irrigation systems
Interstate MUD has implemented its conservation recommendations during beautification projects at Kingsland Boulevard, Rick Rice Park and the Mason Creek trail system. We observe our established water budgets, and have updated our irrigation systems with better equipment and central control software.
We have also greatly reduced our water use by implementing forward-thinking landscaping and irrigation ideas. To extend this effort and help ensure a larger degree of success, we encourage businesses and residents to observe the guidelines in our Common Irrigation Issues & Recommendations guide and our LS/IR Water Conservation Manual, taking advantage of free rainfall and evapotranspiration (ET) data from Texas A&M University, as well as the ET settings found on nearly all irrigation controllers. (Evapotranspiration is a term describing the sum of evaporation and plant transpiration.)
The District uses natural and organic fertilizer and pesticide which focus on the soil's structure to help minimize water runoff and nutrient leaching. Combined with a sustainable landscape design Rick Rice Park is working to conserve one of our most precious resources, water. Plants are healthier, more resilient, and better able to withstand the wear of public use. Children and pets can freely and safely play on our park lawns without the worry of pesticides.
Conservation is our job—and our passion; we play a lead role in conserving water and ensuring adequate supplies for the future.
Rick Rick Park Irrigation System
For Rick Rice park, the District has installed a centrally controlled irrigation system with 24/7 monitoring. This resulted in a savings of 2.81 million gallons of water during the calendar year 2015 compared with previous periods.
The District has also implemented a water budget for Rick Rice park that indicates the proper amount of water required by the grass and trees. The park came in significantly under budget resulting in 1.01 million gallons of water conserved for the 2015 calendar year.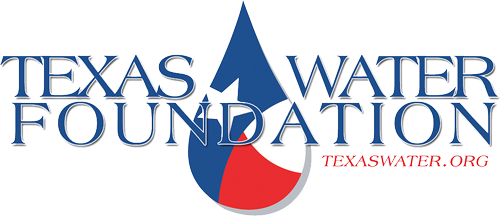 Interstate has been awarded the 2015 Blue Legacy Award by the Texas Water Foundation
Interstate Municipal Utility District, located just west of downtown Houston, is aggressive in its water conservation efforts. In the past four years, Interstate Municipal Utility District has implemented multiple water conservation programs and outreach for the benefit of its customers including a reference guide of common irrigation issues and recommendations to maximize water savings, detailed water budgets for customers with irrigation systems, thorough design and inspection assistance for district facility irrigation, and a dedicated water conservation web page. They provide a comprehensive landscape and irrigation water conservation manual meant to affect real, measureable outdoor water conservation. The manual includes recommendations intended to influence conceptual site planning, selection of construction materials;: characteristics of planting areas, planting design and materials,
landscape installation concepts, irrigation materials, irrigation installation concepts, and landscape and irrigation maintenance and management practices. A conservation consultant sits on the board of directors, and the district employs a water manager who monitors all green space irrigation 24 hours a day. The district truly understands and appreciates the importance of leading by example and takes pride in showing its customers and other districts what can be accomplished when addressing outdoor water conservation. By taking these proactive steps, the Interstate Municipal Utility District is helping to ensure an abundant supply of water for all of its constituents to enjoy now and for the future.
Reference: TexasWater.org