Inframark (water and sewer operator)
Interstate MUD provides services to our customers via Inframark, a leading nationwide supplier of water and wastewater solutions. The company offers a broad range of products and services related to water and wastewater, including contract operating services, disinfection, instrumentation and filtration technologies and analytical services.
Inframark is a consultant member of the Association of Water Board Directors (AWBD-Texas), and was incorporated in Texas in 1983. While the company is a national operator, the core of its business rests in the Gulf Region, with a significant concentration of projects in the Houston and Austin areas, so they are intimately familiar with our region's hydrology, infrastructure and needs.
Based on its exceptional performance, Inframark has provided full-service contract operations, maintenance and management services for Interstate MUD since 1984. The company operates and maintains:
3 wastewater lift stations
1 water treatment plant
2 wells
6 miles of collection system
6 miles of distribution system
1 ground storage tank
1 elevated storage tank
Customer service: (281) 579-4500
Emergency dispatch (after hours): (281) 398-8211
Customer service email: MUDCustomerService@inframark.com
Website: www.inframark.com
Drinking Water Quality Reports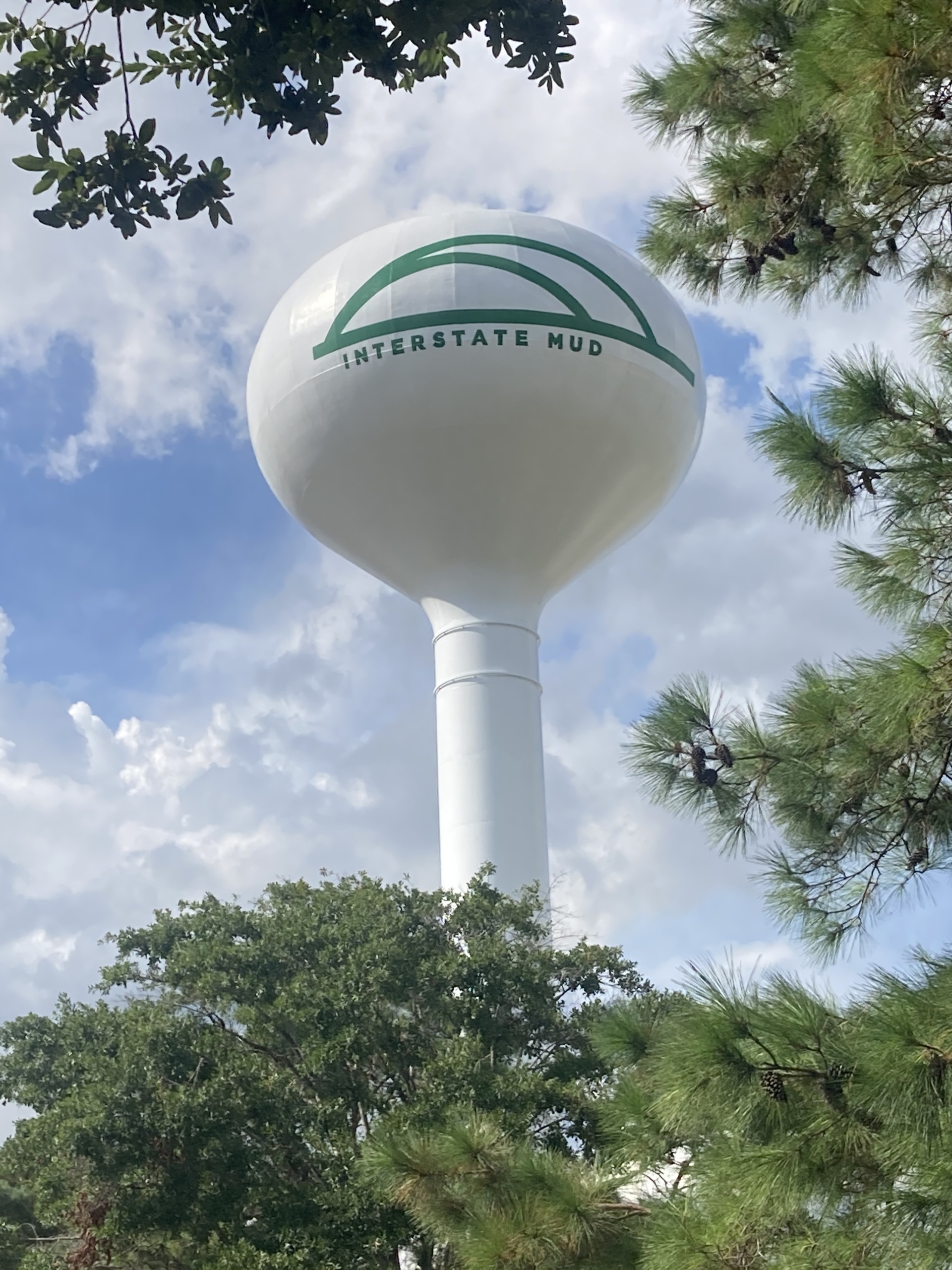 Protect the Pipes Don't Flush the Wipes!
AWBD's first PSA is now LIVE on YouTube!
The topic? Wipes in Pipes.
Please watch the video and learn why wipes of any kind should never be flushed down the toilet. Also, feel free to click on the SHARE button and get the HTML code so you can share the video on your website.
Together we can, PROTECT THE PIPES, DON'T FLUSH THE WIPES!
---
Don't pour fats, oils, or grease down your drains!
Cooking wastes—fats, oil, and grease clog your pipes, causing hundreds or even thousands of dollars in damages. This also damages the water quality in our bays and bayous.
Do your part and dispose of used cooking waste the right way—in the trash. Never down the drain.
Source: AWBD Journal, Spring 2018